Gaggia classic pro heat up time:[ Instant Gratification]
Do you need a new espresso maker but want something that is both dependable and classic? There is no need to look past the Gaggia Classic Pro. This machine has been a mainstay in the coffee industry for many years, for a good reason. It strikes the ideal blend between conventional style and contemporary technology.
The heat-up time of an espresso maker is among the most crucial factors to consider when making a purchase and the Gaggia Classic Pro heat-up time is one of its best-selling points. The Gaggia Classic Pro's heat-up time, usage instructions, and usage advice will all be covered in this blog post.
The Gaggia Classic Pro
The Gaggia Classic Pro is a semi-automatic espresso machine made especially for traditional Italian coffee at home. It has a big 58mm portafilter, a 15-bar pump, and a stainless steel body suitable for professional use. Its big water tank and integrated tamper make it simple to brew numerous cups of coffee without needing to refill the tank frequently.
The Gaggia Classic Pro's heat-up time is among its standout qualities. This machine heats up quickly, taking a max of 5 minutes. This implies that it won't take long for you to brew your first coffee after turning on the machine. Compared to comparable machines that can take up to 15 minutes or longer to heat up, this is a big advantage.
How to Use the Gaggia Classic Pro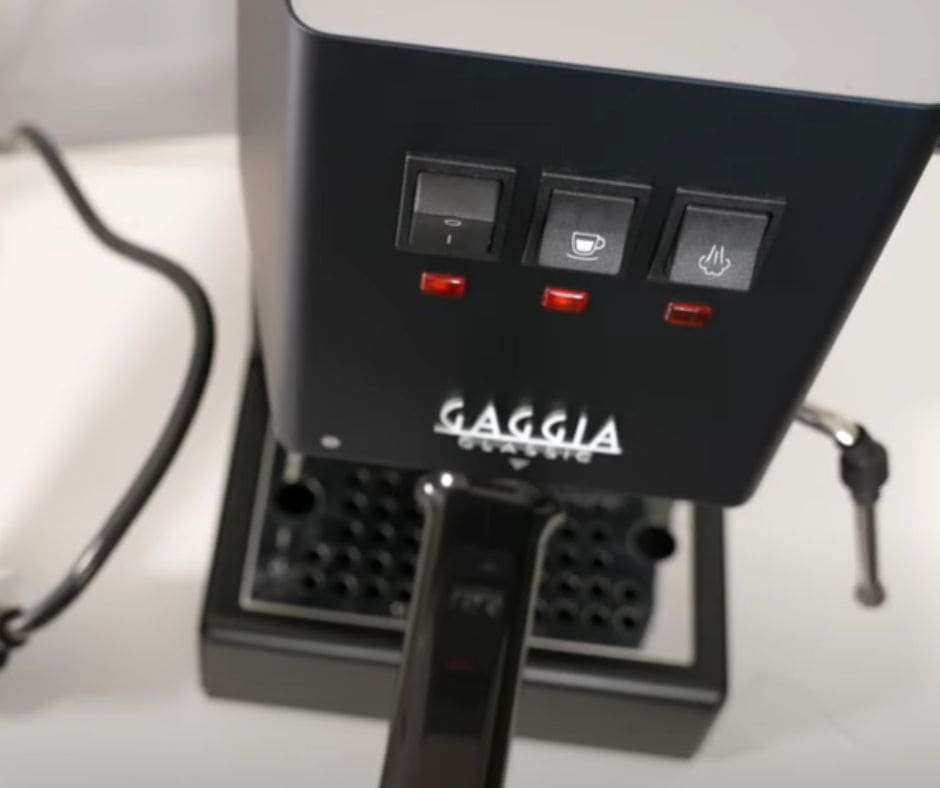 The Gaggia Classic Pro is easy to use. You can follow these steps to get an excellent result:
Step 1:First confirm that the device is plugged in and switched on.
Step 2: After that, add fresh water to the water tank. In around three minutes, the machine will start to heat up and be prepared to brew coffee.
Step 3: You can grind and tamp your coffee after the machine has heated up. For example, to ground your beans for espresso, use a good burr grinder.
Step 4: Add the ground coffee to the portafilter and firmly tamp it down. After attaching the portafilter to the appliance, place a cup or mug underneath the spout.
Step 5: Press the brew button and start brewing. When the desired quantity of coffee has been dispensed, the machine will automatically stop brewing. A built-in frother is another Gaggia Classic Pro feature that can steam and froth milk for lattes and cappuccinos.
Tips for Using the Gaggia Classic Pro
Here are a few tips for using the Gaggia Classic Pro to ensure that you get the best possible results:
1. Use new and high-quality coffee beans. The bean quality will significantly influence the taste
of the coffee.
2. Keep the equipment tidy. The machine will continue to operate effectively, and the coffee will
taste fresh if cleaned frequently.
3. Make use of a good burr grinder. A burr grinder will result in a more reliable grind, enhancing
the coffee's flavor.
4. Play around with various grind settings. The grind settings can significantly impact the
coffee's flavor. Find your ideal setting by experimenting with a few different options.
5. Warm up the mugs or cups. In addition to preserving the coffee's flavor, doing this will keep
the coffee hot for an extended period.
Conclusion
With only a 3-minute heat-up time, the Gaggia Classic Pro is a dependable and traditional semi-automatic espresso machine. It makes excellent coffee and is simple to operate. This machine will survive many years and continue to brew wonderful coffee with the right maintenance and care. If you're looking for a conventional, high-quality espresso machine.
Related Articles:
The Gaggia Classic Pro Temperature Surfing: Transform Your Morning Routine, Feature Will Change the Way You Make Coffee
Gaggia classic pro how long to heat up: Get Your Espresso Fix in No Time
Gaggia classic pro brew temperature: Brew Your Espresso at the Perfect Temperature Every Time
Gaggia classic temperature: "Discover the Secret to Consistently Delicious Espresso
Temperature surfing espresso: "The Ultimate Espresso Experience
Gaggia classic hot water: Brings the Heat for Both Espresso and Hot Water