How To Get Rid Of Plastic Taste In Coffee Maker?
A lot of people who drink coffee in their homes prefer to grind and brew the coffee themselves instead of buying a packet of coffee that has been pre-grinded and sitting on the grocer's shelf for months. Coffee grinders are easy to use if you know-how. 
All you need to do is add the beans and adjust the settings for your type of coffee (café, espresso, or drip). The only problem with grinding coffee beans yourself is that when brewing coffee, you will get a plastic taste to your coffee…but there's a quick fix.
Coffee is a necessity, but the plastic taste it leaves behind can be gross. It's hard to get rid of that taste because it's caused by the plastic material used in most containers and cups. If you don't want to stop drinking coffee altogether, there are things you can do to reduce or eliminate the plastic taste.
There are several ways to get rid of the plastic waste in coffee makers. You can use water filters, bottled water, and other procedures to take out the plastic taste from the coffee.
New coffee makers have a smell of plastic. If you don't want the smell inside your kitchen then you can use the following methods to get rid of it.
Methods To Get Rid Of Plastic Taste In Coffee Maker: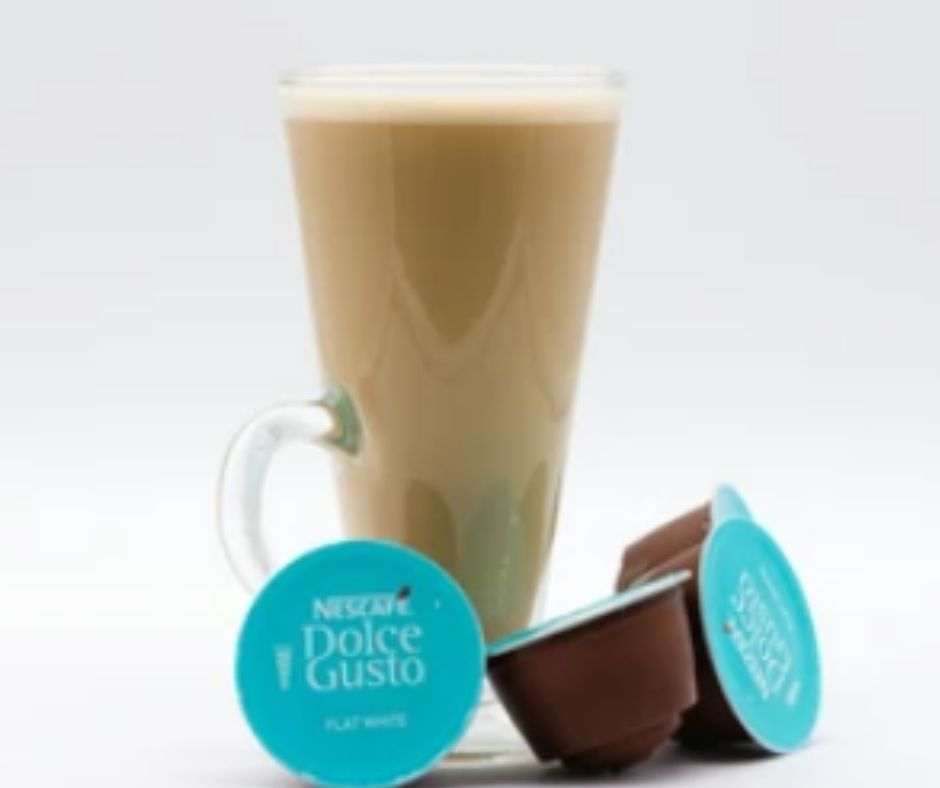 1.) Run Hot Water Through The Machine:
Run water through your machine to flush out any potential chemicals that might have been used during manufacturing. Pour hot water into your machine and let it run through one cycle without any coffee grounds. Then pour out the hot water and fill it with cold water and run it again. This will not only flush out any leftover plastic smell but also leave a fresh, clean aroma inside the machine.
2.) Use Filtered Water:
Always use filtered or distilled water in your coffee maker. This will ensure that all impurities are removed from your tap water before getting added to your coffee pot. You can either use an activated carbon filter or add a few drops of distilled white vinegar to remove chlorine from tap water before using it in your machine. If you don't mind spending money on bottled water, use it instead of tap.
You can also try adding a pinch of salt while boiling water and then later use the same water to prepare your coffee. This will help in getting rid of the plastic taste from your jug. Also, this method can help in removing other tastes too like chlorine or any other metallic taste
You should also make sure that you are rinsing your jug properly before using it for boiling water. This is because if there are any dirt particles present in it, they can get transferred into your boiled water and thus making it dirty and impure which can affect the final taste.
How do you get the plastic taste out of a coffee maker?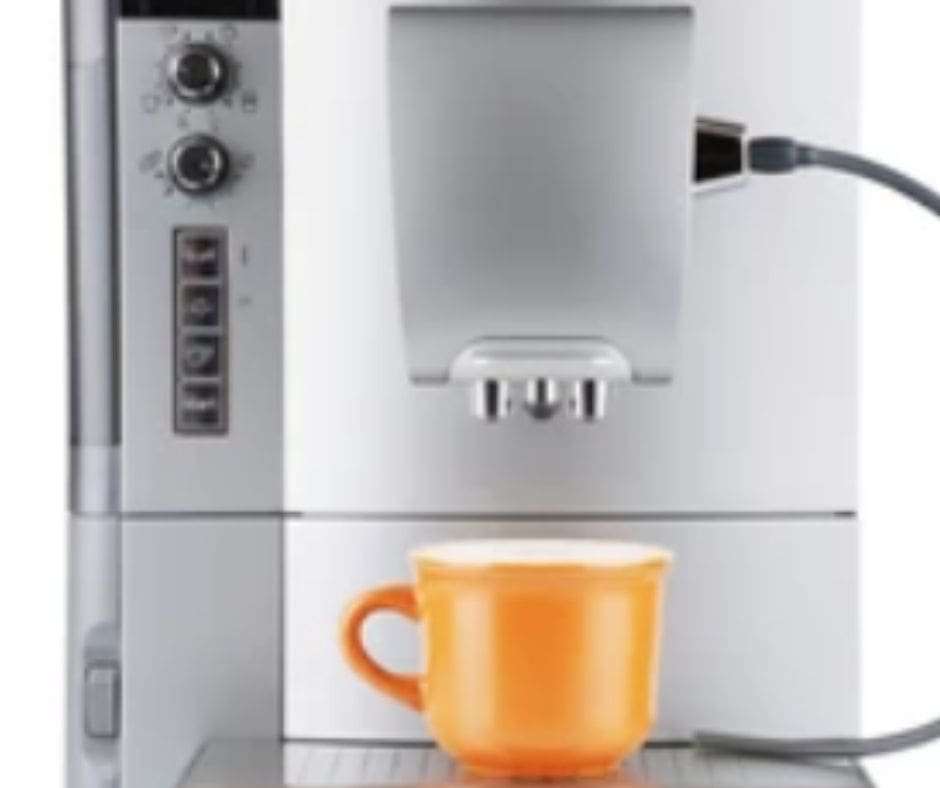 Do you have leftover brewed coffee that has a plastic taste? When your family wants to savor a hot cup of coffee, but the taste is less than ideal, it can ruin everyone's somber. How do you get the plastic taste out of a coffee maker? It's important to get the water filters on a regular basis to help maintain better-tasting coffee.
Sometimes you could just ground your coffee beans and put your fresh filter in your brand-new coffee maker, ready to brew a nice hot pot of java. Suddenly, you taste that telltale plastic flavor. It's frustrating because you just washed the maker out several times with hot, soapy water and dried it thoroughly to clean off any mold or bacteria. But no matter what you do, the plastic taste is still there.
If you want to know how to get the plastic taste out of a coffee maker, you can use vinegar. Vinegar is a good cleaner that can get rid of many different smells and tastes, but it's very strong and can damage some surfaces. If you're worried about damaging your coffee maker, see if it's dishwasher safe.
Taste of vinegar: If you want to know how to get the plastic taste out of a coffee maker, don't worry because vinegar has little to no smell or taste. It's easy to odorless white vinegar.
Solutions for How do you get the plastic taste out of a coffee maker? The best solution for How do you get the plastic taste out of a coffee maker is to use white distilled vinegar. Vinegar is great for removing odors from things like refrigerators and stinky shoes, so it can certainly freshen up your coffee machine.
Getting that plastic taste out of your coffee maker is a simple process. Just follow these steps:
1. Take out the filter basket and water reservoir from the coffee maker and put them in the sink.
2. Turn on the hot water faucet.
3. Run enough hot water into the reservoir to fill it about halfway up to the top of the interior. If you do not have access to hot water, use any water available (tap, rain, distilled) and let it sit for 10 minutes before continuing to step 4.
4. Fill a small bowl with white vinegar and place it under the filter basket area.
5. Leave all items overnight, ideally in a warm area free from breezes or direct sunlight, as these can cause vinegar to evaporate too quickly.
6. The next day, take out all of the components and run them through two or three cycles with fresh, plain water (no vinegar). This will neutralize any residual vinegar smell or taste leftover from step 5."
Why does my coffee machine taste of plastic?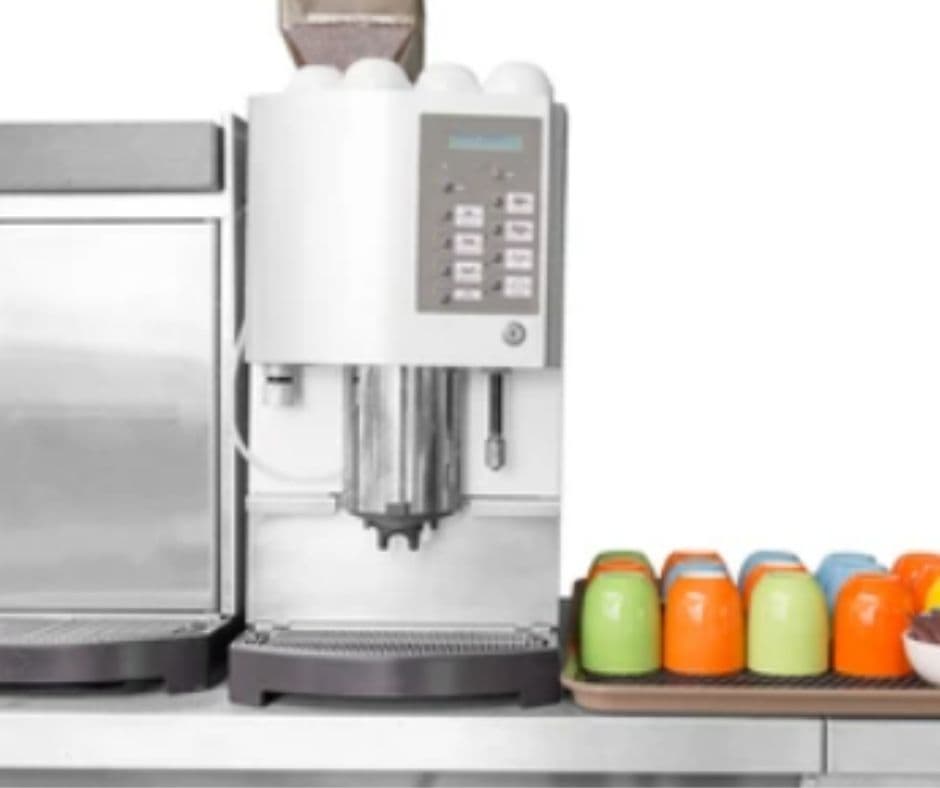 If you've ever bought coffee maker chances are you've probably noticed that no matter what brand of coffee you put in, it acquires the taste of plastic over time. This is because of the mineral build-up inside the machine and is something that happens to most coffee makers at some point or another. So why does this happen? The short answer is that certain ceramics used inside coffee appliances can lead to very small traces of chemicals being leached into your coffee.
I've had white plastic kitchen appliances for years, and I love the way they look. But after a while, they start to smell strongly of plastic when they're warmed up, in this case by hot water. What's worse, over time they start to smell stale coffee. Why?
Taste and odour
Coffee is oily and tends to leave a residue on all surfaces it touches. If you don't wash your machine thoroughly after each use, you'll end up with a layer of oil and other flavors stuck to the surface. That's why some people say the taste of your coffee is affected by what you cook in it – the residue seeps into the flavor of your coffee!
Plastic is porous – it attracts flavors from anything stored in it or that comes into contact with it. And because we don't often clean our plastic kitchenware properly, if we're not careful there's every chance that our coffee machine could end up tasting more like a biscuit tin than freshly ground coffee beans!
All plastics are different
Not all plastics smell or taste in the same way through – and manufacturers have got wise to this problem right across the board. 
Taste and odor issues with coffee can also be attributed to the material used in manufacturing your machine. There are three main materials you'll find. These include stainless steel, aluminum and plastic. While stainless steel has a higher price tag, it will not affect the flavor of your coffee in any way. The same can't be said for aluminum or plastic.
Aluminum and plastic are both porous, which means they have microscopic holes that allow small particles and fluids to pass through them. This is great for things like food storage, but not when it comes to brewing fresh coffee. Again, while this isn't a major health concern (like say exposure to lead), it definitely affects your ability to enjoy a good cup o' joe!
Are plastic coffee makers toxic?
Have you ever asked yourself this question: are plastic coffee makers toxic? Plastic coffee pots are not only easy to clean, but they can also help save you time in the morning, being able to brew a cup of coffee while you shower. But how safe is plastic when it comes to kitchen products? Well judging from the research, I have done and the comments left by other people who have used plastic coffee makers over the years, I would say that yes, plastic coffee makers are somehow toxic.
We all love our coffee, but it's important to know what we're drinking. That got us wondering: are the plastic components of our favorite drip coffee machines safe? We decided to take a closer look.
We use plastic in many aspects of our lives – from containers and utensils to appliances and electronics. While plastics have many benefits, they can also be harmful if they're used improperly. Plastic products may cause cancer or other health problems if they contain harmful chemicals such as phthalates (pronounced "thay-lates"). These chemicals can leach into food or hot liquids that come into contact with plastic products. So how risky are plastics in our drip coffee makers?
What Are Phthalates?
Phthalates are a group of chemicals used to make plastics more flexible and durable. They're added to vinyl, polyvinyl chloride (PVC), polystyrene, polycarbonate, and other plastics so that the materials will be able to withstand harsh conditions like extreme temperatures, ultraviolet light, and oxygen exposure. Because phthalates are key components in some types of plastic manufacturing processes, they're often present in the final products even if companies don't intentionally add them on purpose. 
How do you get rid of plastic taste?
Try using a different coffee grinder. Coffee beans lose their flavor and aromas over time and are prone to absorbing odors from the environment. Get a new grinder with an adjustable timer to get the freshness of beans every time you brew. You can also try grinding your own beans immediately before brewing, removing all the air from them so they don't have as much time to absorb other odors in your fridge.
 Try buying whole bean coffee and grinding it as you need it. Your local grocery store should carry a selection of whole bean coffees. Use filtered water instead of tap water when brewing your coffee. Using clean water will help reduce any other tastes that may be present in tap water such as chlorine or sulfur. You can also try boiling some tap water for a few minutes before brewing with it to make sure there are no weird odors or tastes left in it from sitting in the pipes overnight.
Also, vinegar should be able to eliminate the smell and taste of plastic in a coffee maker. That said, it might take a few rounds through the various parts of the machine. Don't be afraid to repeat the process a couple of times if you're getting mixed results.
Run a cycle with only water through your coffee maker, and then run a cycle just with vinegar through it. Run at least two full cycles, but if you want to be on the safe side, you can run 3 or more if you wish.
Conclusion
The presence of any taste other than coffee can be extremely annoying. We all want clean, pure taste when we pour our coffee into a cup. But there may be times when you notice a strange taste, a plastic taste in your coffee pot.
Now that you know how a plastic coffee maker can affect your daily life, you will know how to get rid of this problem. You can start by cleaning your coffee maker regularly, but if the taste persists, it may be time for a replacement or upgrade. But in the meantime, you can enjoy a good cup of coffee again.