Df83 vs. Niche: Which One Reigns Supreme?
One of the major tools you need when trying to make a great coffee is a good coffee grinder. Investing in a good coffee grinder such as Df83 vs. Niche will save you a lot of stress and improve the taste and quality of your coffee.
The Benefits of DF83
The DF83 grinder is a powerful and versatile tool for making various coffee styles. Additionally, The DF83 grinder is a great option for anyone looking for a high-quality single-dose grinder Some of its key benefits include:
Consistency: The DF83 single-dose grinder features a premium burr grinder mechanism to guarantee that your coffee is ground uniformly, giving you more control over the flavor of your brew.
Adjustability: The DF83 grinder lets you change the settings and grind size, allowing you to make your coffee to your specifications.
Durability: The DF83 grinder can survive the rigors of regular use because of its durable structure and high-quality components.
User-friendly: The DF83 grinder is user-friendly, featuring straightforward controls that simplify adjusting the grind size and settings.
What is DF83– The Review
The DF83 grinder is a great grinder explicitly made for home use. It is a durable and adaptable device that may be used to prepare various coffee, from a fine grind for espresso to a coarse grind for French press. Also, the grinding mechanism used by the DF83 grinder guarantees that your coffee is ground consistently, giving it a more consistent flavor.
The burr is part of the grinder that smashes the beans. The DF83 employs strong, long-lasting hardened steel conical burrs to achieve a consistent grind. Additionally, the DF83 grinder has a distinctive design that enables simple modifications to the grind size and settings, enabling you to tailor your coffee to your preferences.
How to Use DF83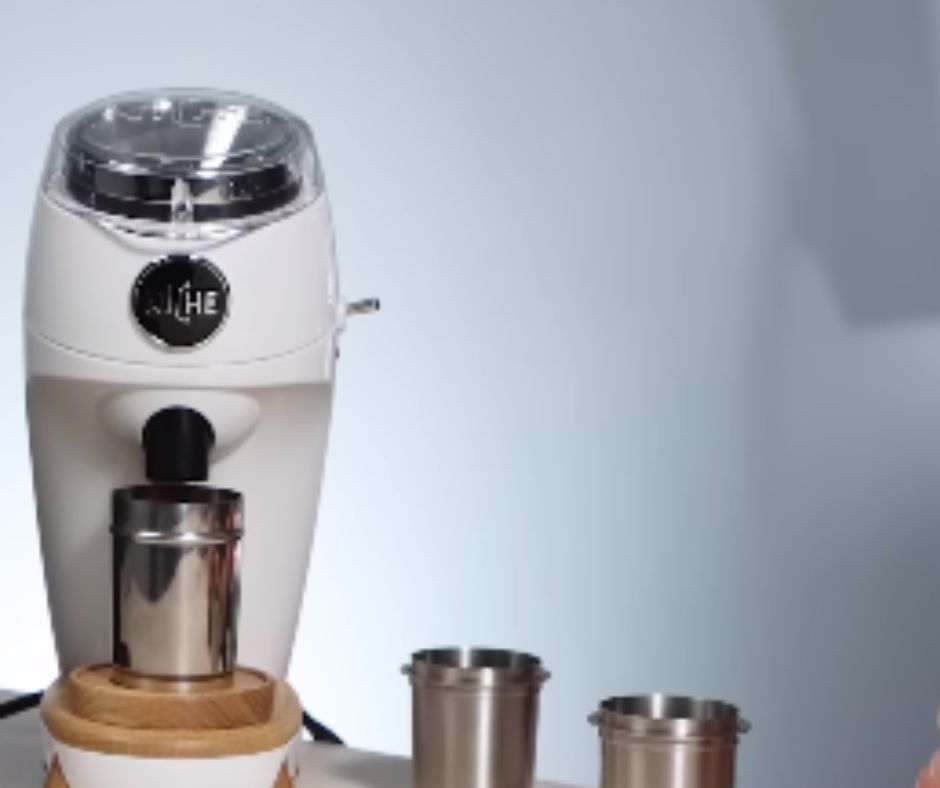 One great thing about the DF83 is its simplicity in use; the DF83 grinder is relatively simple to operate. 
Step 1: First, measure the number of coffee beans you want to grind. Then, when the beans are ready, you can put them in the hopper, the area at the top of the grinder where the beans are kept.
Step 2: Select the grind setting that you want to use. You have different options here, from a fine grind for espresso to a coarse grind for French press. 
Step 3: Start the grinder by clicking the start button after choosing your grind setting. It shouldn't be long before your beans are ground well. 
Step 4: Make coffee. When the grinder is finished, you can use the ground bean to make the coffee you want. Try as much as possible to clean the grinder properly after each use. You can do this by brushing the burrs out and wiping down the outside of the grinder.
Niche Grinder Review
For coffee lovers, a quality grinder is essential for achieving the perfect cup of coffee. The Niche grinder is a great option for those who want a high-quality, versatile, and easy-to-use grinder. In this blog post, we will explore the benefits of the Niche grinder, what it is, and how to use it.
The Benefits of Niche Grinder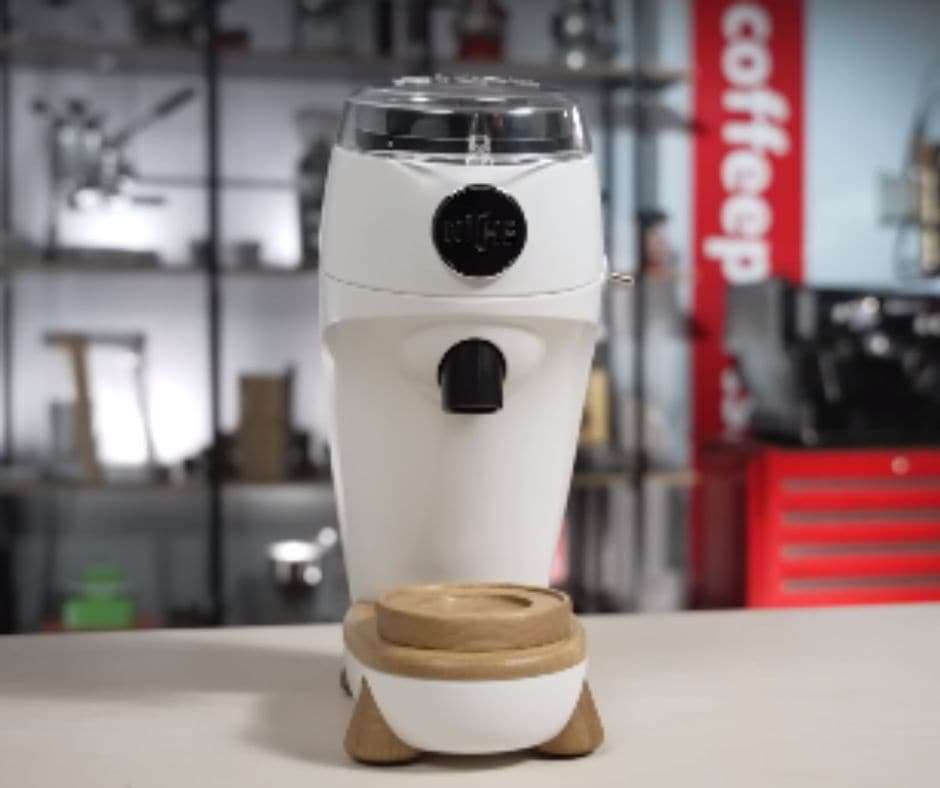 The Niche grinder has several benefits that make it stand out from other grinders on the market. Firstly, it is a versatile grinder that can produce various grind sizes, from espresso to French press, and everything in between. This versatility allows you to use the Niche grinder for different coffee brewing methods, depending on your preference.
Another key benefit of the Niche grinder is its consistent grinding. It features high-quality burr grinding blades that produce a consistent grind every time. This consistency is essential for achieving a balanced and flavorful cup of coffee.
The Niche grinder also has a unique design that minimizes retention. This feature ensures that there is little to no coffee left in the grinder after use, which prevents stale coffee from affecting the flavor of your next cup.
What is Niche Zero Grinder
The Niche grinder is a high-quality grinder designed for home use. It features 63mm conical burrs that deliver a consistent grind size and texture, making it a reliable choice for coffee enthusiasts. The grinder also has a compact and sleek design that makes it easy to store in your kitchen.
How to Use Niche Grinder:
Using the Niche grinder is relatively straightforward, making it an excellent choice for both beginner and experienced coffee enthusiasts. Here are the steps to use the Niche grinder:
Step 1: Fill the hopper with coffee beans
Step 2: Set the grind size by rotating the adjustment knob
Step 3: Turn on the grinder by pressing the button
Step 4: Wait for the grinder to finish grinding the coffee beans
Step 5: Remove the coffee grounds from the portafilter or catch tray
Step 6: Clean the grinder by wiping down the exterior and brushing the burrs
Comparison of Df83 vs. Niche Zero
| | | |
| --- | --- | --- |
| Feature | Df83 Grinder | Niche Zero Grinder |
| Price | Expensive | Expensive |
| Grind Consistency | Very consistent | Very consistent |
| Grind Settings | Highly customizable with advanced technology | Limited but sufficient for most brewing methods |
| Grinding Capacity | Large capacity for various brewing methods | Limited but suitable for single dosing |
| Grinding Speed | Fast and efficient | Slower than Df83, but still efficient |
| Noise Level | Relatively quiet | Quieter than many other grinders on the market |
| Ease of Use | Takes some time to learn and set up properly | Easy to use with single dosing system |
| Cleaning | Easy to clean with removable parts | Easy to clean with minimal retention of coffee grounds |
| Design | Sleek and modern with a digital display and touchscreen interface | Compact and minimalist with a simple, stylish design |
| Versatility | Grinds for various brewing methods, including espresso | Grinds for most brewing methods, excluding espresso |
| Portability | Heavy and bulky, not suitable for travel or mobility | Lightweight and compact, great for travel and home use |
Final thoughts
In conclusion, when it comes to choosing between the Df83 vs. Niche Zero coffee grinders, there are several factors to consider. Both grinders offer unique features and benefits that can enhance the coffee brewing experience.
The Df83 grinder is a great choice for those who value consistency and precision in their coffee grounds. Its advanced technology and customizable settings allow for precise adjustments to achieve the desired grind size and consistency. The ability to grind for a wide range of brewing methods also makes it a versatile option.
On the other hand, the Niche Zero grinder is an excellent option for those who value convenience and ease of use. Its compact design and single-dosing system make it a great choice for home baristas who want to avoid wastage and grind fresh coffee on demand. It also produces consistent and high-quality coffee grounds, making it a popular choice among coffee enthusiasts.
Ultimately, the choice between the Df83 vs. Niche Zero will depend on individual preferences and priorities. Both grinders offer unique benefits and can produce excellent coffee grounds, making them worthwhile investments for coffee lovers.
Related Articles:
baratza sette 270 vs eureka mignon silenzio
flat burrs for niche zero
niche flat burr
lelit fred vs baratza sette 270